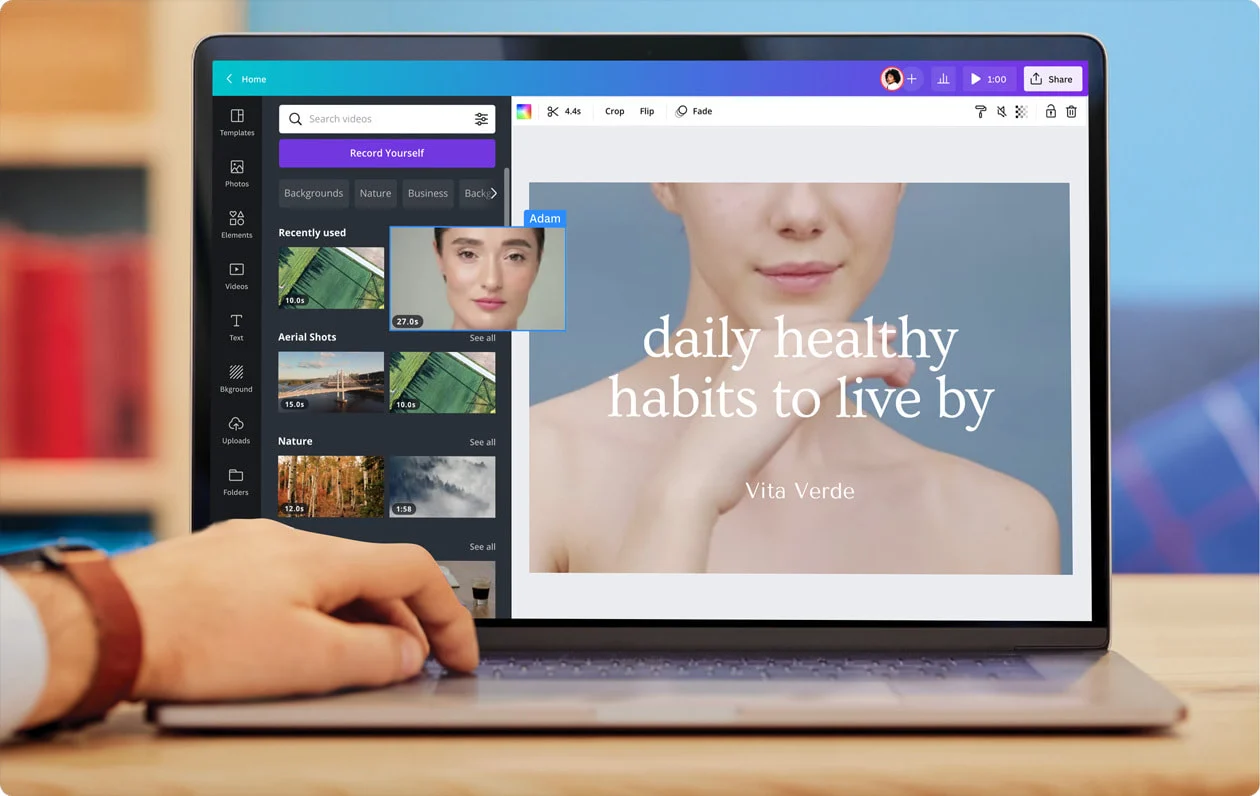 Canva unveils a series of new features, including several AI-powered tools
Canva has introduced a suite of new features, including AI-powered tools and a Brand Hub, during its Canva Create virtual event. Among the new tools is Assistant, which provides quick access to design elements, and recommendations on graphics and styles that match your existing design. The tool also offers access to AI-powered design tools, such as Magic Write, which is the platform's AI-powered copywriting assistant. Magic Write is now accessible within all Canva project types, from Presentations to social media graphics, flyers and more. Canva also launched a new way to automatically generate presentations, along with several other new tools.
Magic Design is another new tool that lets users upload an image and select a style to get a curated selection of personalized templates that can be customized. Magic Edit lets you add or replace anything in an image by identifying the area you want to add something to and describing it to Magic Edit. Meanwhile, Magic Eraser allows you to clean up unwanted details in images by brushing over the area. Beat Sync automatically matches video footage to a soundtrack of your choice, while Translate automatically translates text in designs to over 100 different languages.
Canva has also introduced a set of new features requested by users, including Draw, which lets you sketch a simple shape, like a circle, and then have it transform into a polished circle. Layouts allows users to add content to a page and get recommendations for layout ideas, while Styles offers suggested color palettes and fonts. Layers shows all elements in one place, including text, shapes, images, and video. Canva now supports Alt Text, which provides extra context to images and elements to describe them for those with visual impairment or accessibility needs. The company has also added 953 new fonts, including Arial, Courier, Helvetica, and Times New Roman.
Brand Hub is a range of new tools and features designed to help teams stay on brand. The hub includes a new Magic Replace tool that allows users to quickly update brand assets, such as logos, across their designs on the platform. The hub also includes tools that help users create brand templates, folders, and guidelines. Admins can approve workflows directly in Canva to ensure that designs are reviewed and approved before they're published.
Canva co-founder and CEO Melanie Perkins said the company is reimagining the design process by making it easier to take what is in your head, get it onto a page, and out into the world faster than ever before. Launched in 2013, Canva now boasts more than 120 million monthly users, 35 million more than it had before the launch of its Visual Worksuite in September 2022. The company says more than 15 billion designs have been created using its platform.